Course Description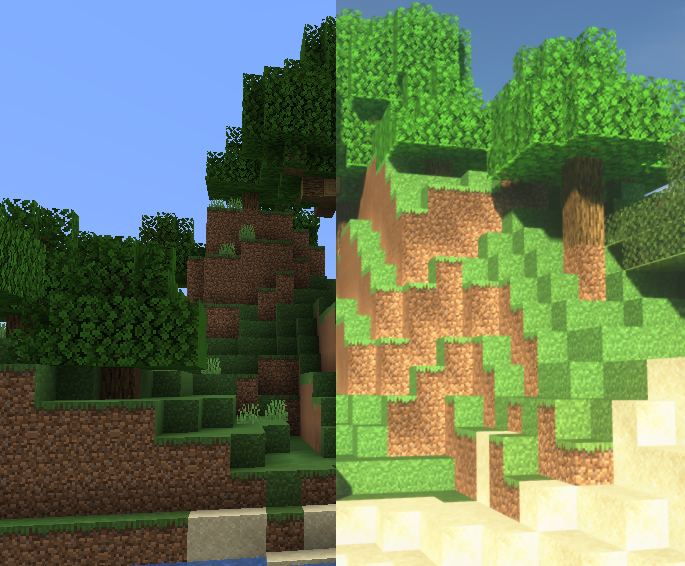 Minecraft Upgraded and Digital Citizenship
ONLINE CLASS
Half Day - Afternoon
June 1 - June 5
1:00PM - 4:00PM
James Thornock, Brandon Won
Take your love of Minecraft to the next level with our Minecraft Upgraded class. Using a combination of modding software, shaders*, skins, texture packs, and more we'll upgrade your Minecraft game. As an essential part of the class, we will have digital citizenship lessons that focus on privacy, netiquette, identity, safety, and team communication!
*Shader Packs will only work on computers with NVIDIA graphics cards, although we will also be using Optifine which will improve graphics performance on any machine
We will use discord during class in order to talk, text, and exchange files needed for the class. Discord is available on Windows, macOS, Android, and iOS.
Note: We use Minecraft Java Edition (PC/Mac) for this class. Please purchase Minecraft: Java Edition at https://www.minecraft.net/en-us/get-minecraft and send them with account information on Day 1.

Course Description
{{ e.spots.remainingspottxt }}
{{ e.title }}
{{ e.partnername }}
{{ e.period }}
{{ e.event_date_text }}
{{ e.event_time_text }}
PRICE
${{ e.information.live_cost }} for {{ e.information.remainingsessiontxt }}
(Payment plan is available! See payment section.)
Billing
${{ totalcourseFee }}

{{ kids.length }}

${{ subTotal }}

(-${{ siblingDiscount }})

(-${{ couponAmount }})
${{ grandTotal }}
Have a coupon?
Click here to enter your code