Course Description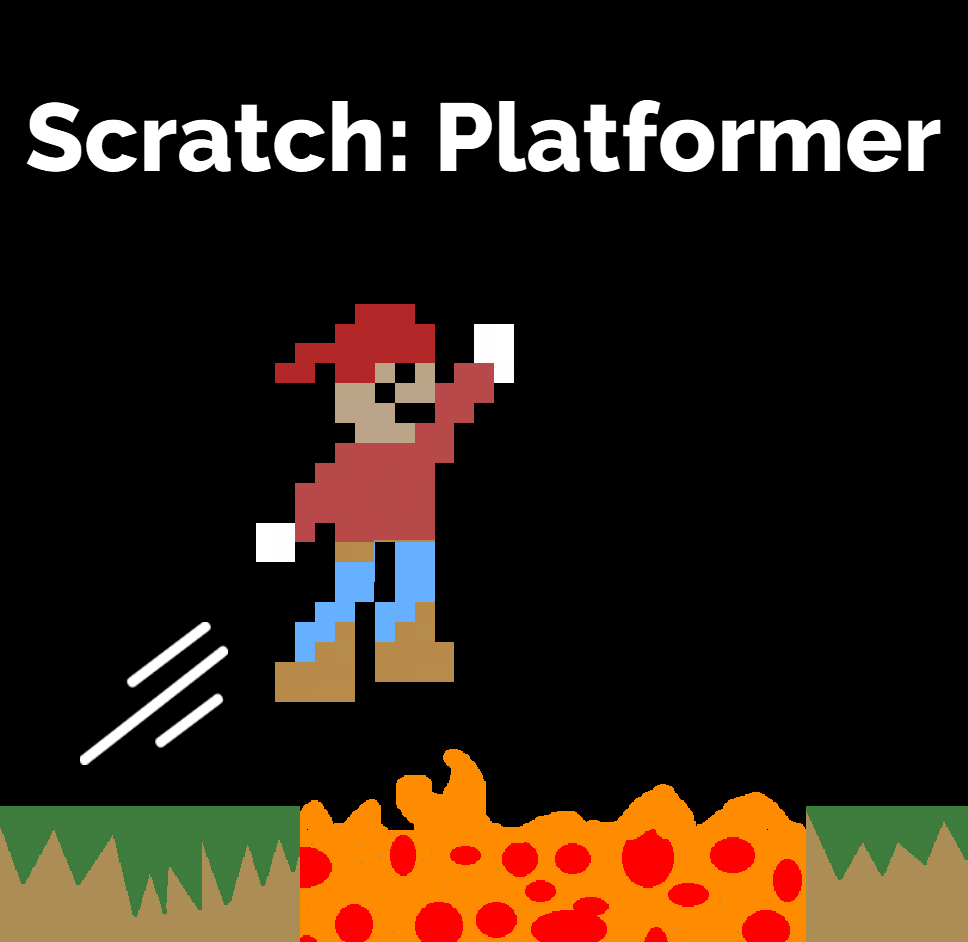 Game Design in Scratch: Make Your Own Platformer
ONLINE CLASS
Half Day - Morning
July 6 - July 10
9:00AM - 12:00PM
PRICE
$150.00 for 1 week
(Payment plan is available! See payment section.)
You've played games like Super Mario, Rayman, and Sonic the Hedgehog. Now it's time to code your own in Scratch! In this class, we'll create our own platform games complete with gravity, jumping, and different levels. What are you waiting for? Jump on in!
This camp requires a desktop or laptop computer(Windows or macOS) with Zoom installed and updated. This computer must also have a microphone. If your computer does not have a microphone, most headphones typically have one.
Headphones are recommended.
If you need to download any of these apps, simply click on the text, and your browser will take you to their download pages
Course Description
{{ e.spots.remainingspottxt }}
{{ e.title }}
{{ e.partnername }}
{{ e.period }}
{{ e.event_date_text }}
{{ e.event_time_text }}
PRICE
${{ e.information.live_cost }} for {{ e.information.remainingsessiontxt }}
(Payment plan is available! See payment section.)
Billing
${{ totalcourseFee }}

{{ kids.length }}

${{ subTotal }}

(-${{ siblingDiscount }})

(-${{ couponAmount }})
${{ grandTotal }}
Have a coupon?
Click here to enter your code